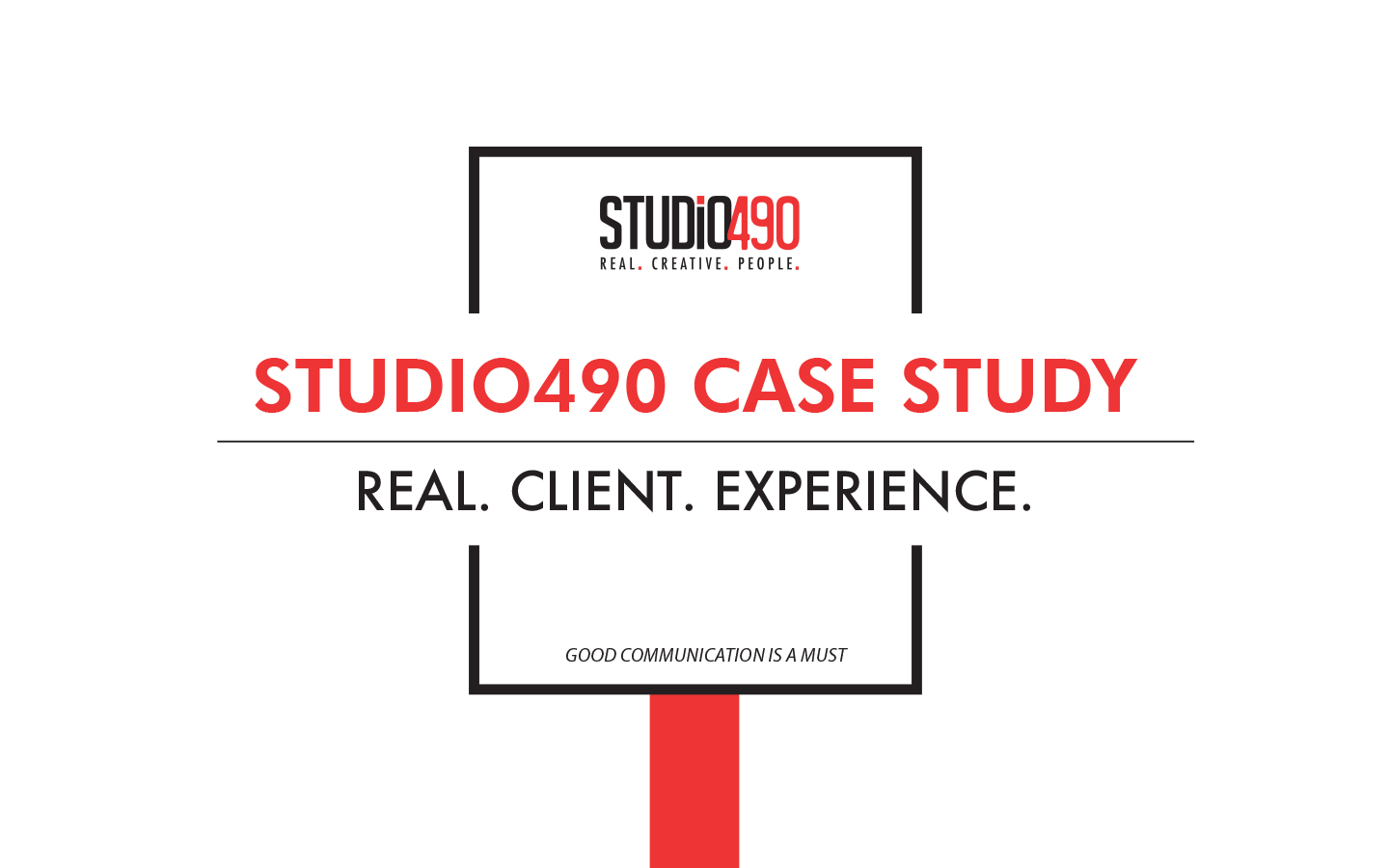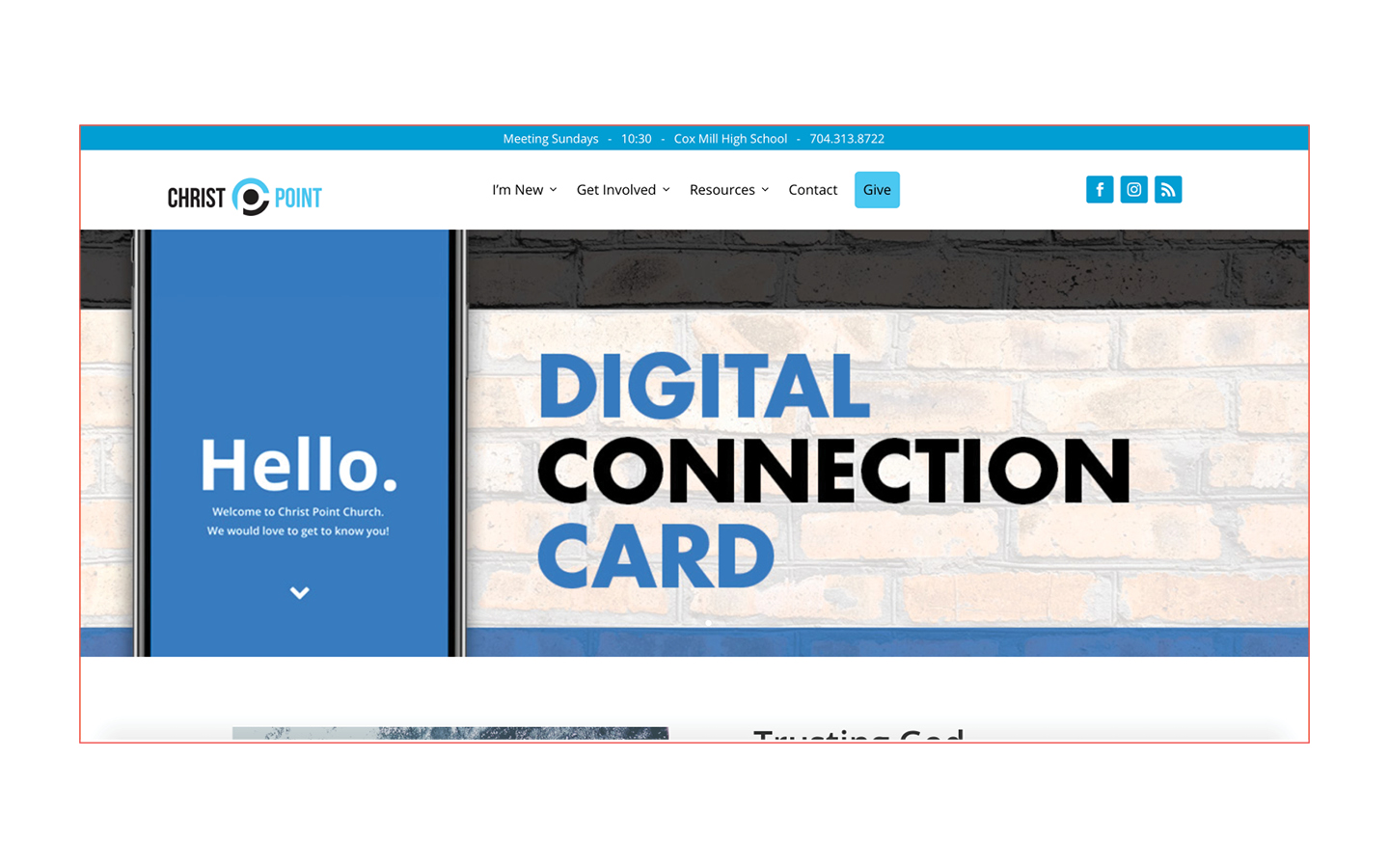 Section 1: The Client
What is the full name of the client brand? Christ Point Church
What industry are they in, and what is their position within the industry?
Christ Point is a non-denominational Bible church located on the border of Concord and Charlotte North Carolina. They are a small to medium size church with over 250+ members that has a local, regional and international impact.
James Metsger | Lead Pastor, Christ Point Church
You consider yourself lucky if you can find a gifted designer that consistently captures in their work what you dream. Occasionally, you may find a designer that can deliver work in a timely manner. To find both is rare if not unheard of. At least, it was until we started working with TJ and Studio490. TJ consistently delivers excellent work in a timely manner—even reminding us of our deadlines! Who does that!? TJ does. It's why we feel lucky to have him on our team and without reservation would recommend him to others who work with deadlines but desire excellent work.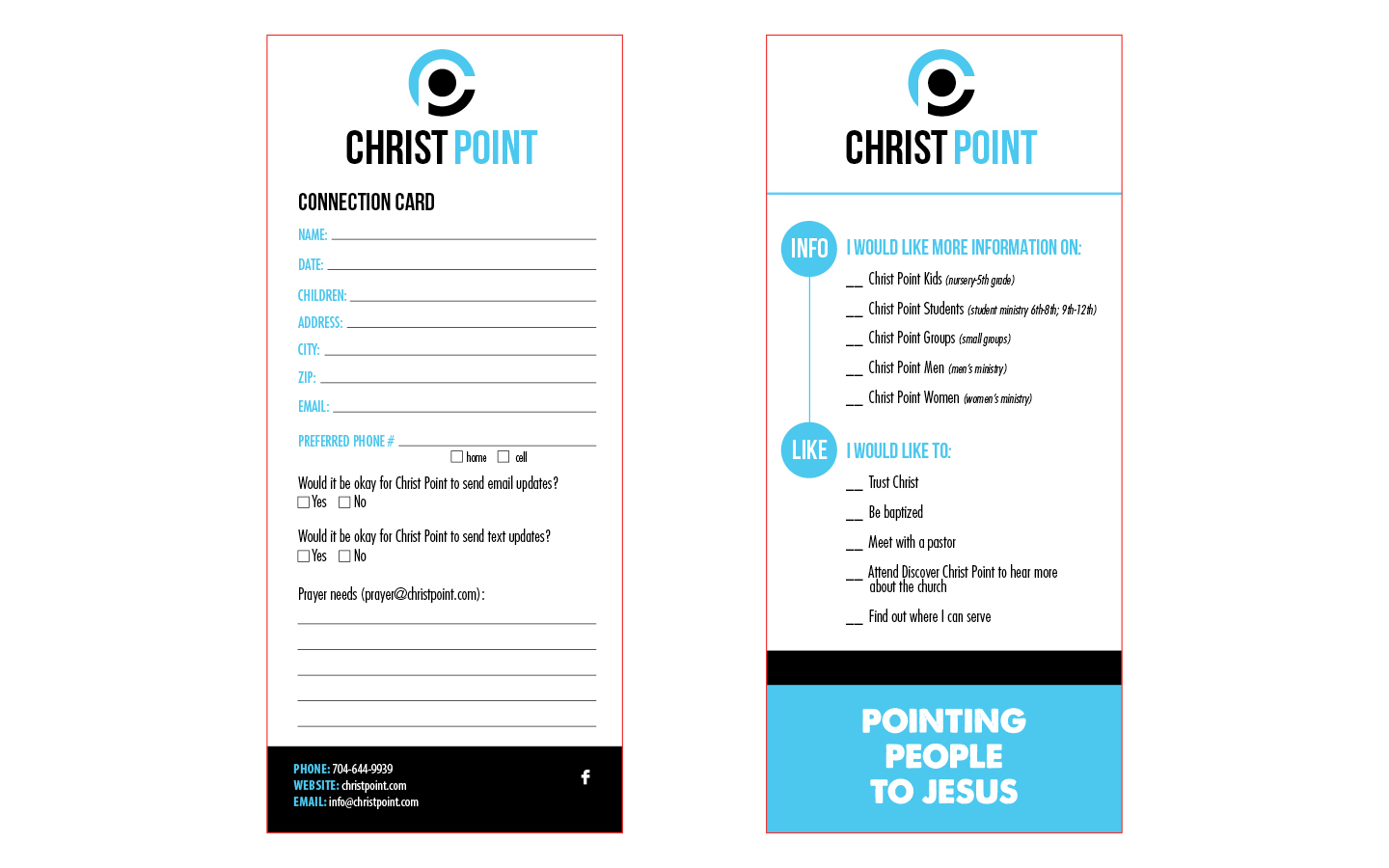 Section 2: Their Challenge
What issue, challenge, or pain point did the client want you to address?
Since Christ Point has been with Studio490 for over 13 years, we have developed several websites, campaign and two rebrands all while growing their reach. 
Why did they have this problem?
Christ Point wanted to rebrand themselves in 2018 and adjust their approach to marketing the church.
Was this a new problem or a pre-existing one? 
Christ Point is always trying to improve their marketing strategy, but the rebrand was a new project.
Was it a result of market forces or changes within the industry?
The rebranding stemmed from what the new leadership had inherited and was looking to develop something fresh.
What were your client's expected outcomes from working with a vendor to solve their stated problem?
Christ Point was looking to update its brand to something modern, reach new people, and increase how they communicated to the current members.
Why did they engage your organization to help?
Christ Point has been using Studio490 for 13+ years for all of their creative needs. It was natural that since we knew the team and their goals so well, Studio490 would help them rebrand them with a new vision.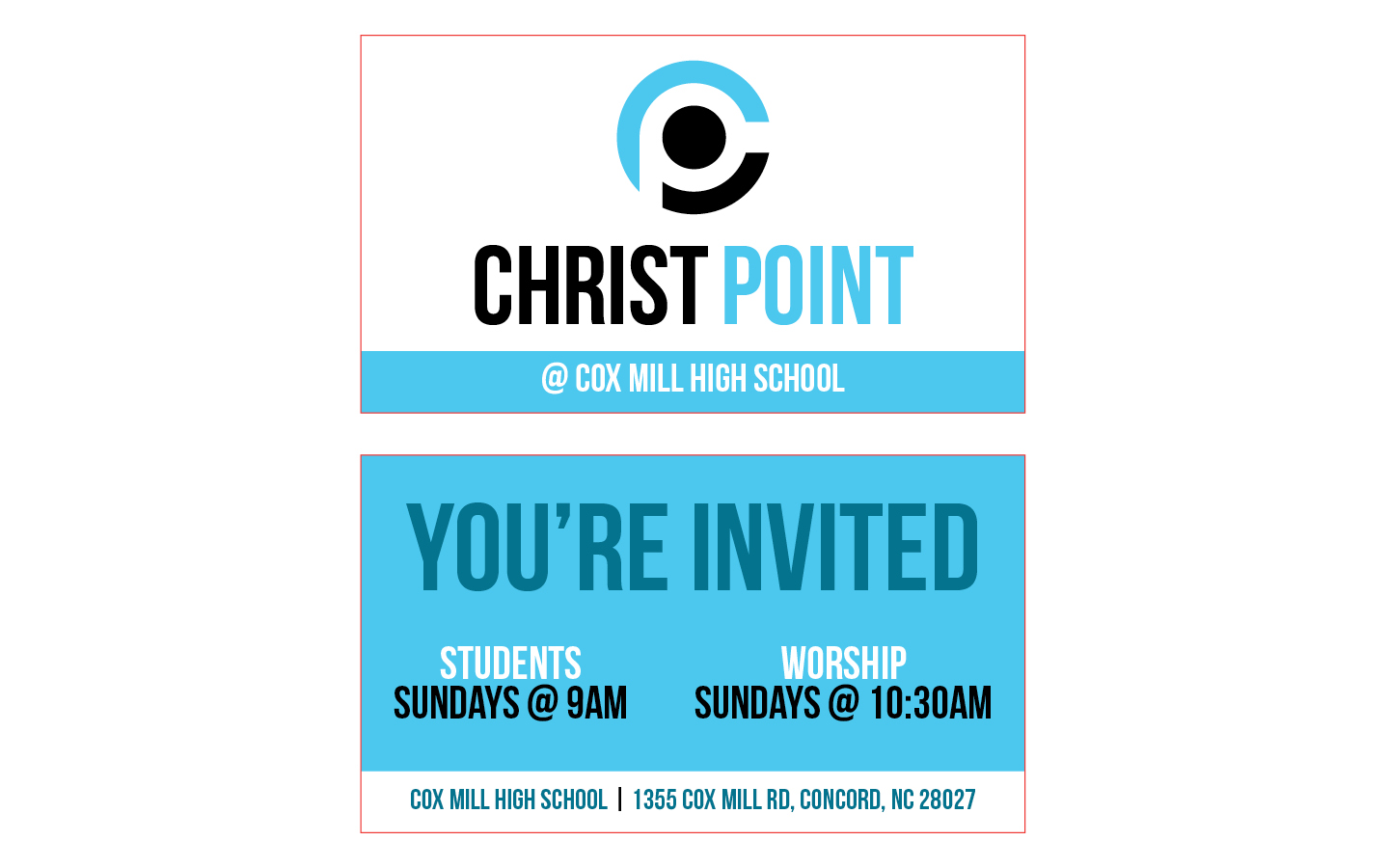 Section 3: The Studio490 Solution
How did you approach the challenge?
With such a long-term relationship, we sat down with the Christ Point team to confirm the new brand's goal and direction. We then outlined a strategy to develop a new brand that reflected that new vision.
How was your client involved in this stage?
We collaborated with James Metsger and his team weekly with projects and meetings to keep good communication at the relationship's core. 
What was the solution?
What did the solution look like? What products or platforms were developed/deployed or used? Why did you make those choices?
Website (2 design updates over 13 years)
Website maintenance

 

Website growth (Blog development)
Social Media Development
Social Media Advertising
Marketing Campaigns
Print materials (trade-show booth, brochures, signage, pocket folders, etc.)
Territory expansion
Marketing strategy (annual)
Email Marketing
Content Development
Copywriting
How long did it take to plan/design/develop your solution? How long did it take to implement?
The new brand and website took approximately 30-45 business days.
The on-going services have taken place monthly since 2018 (rebrand)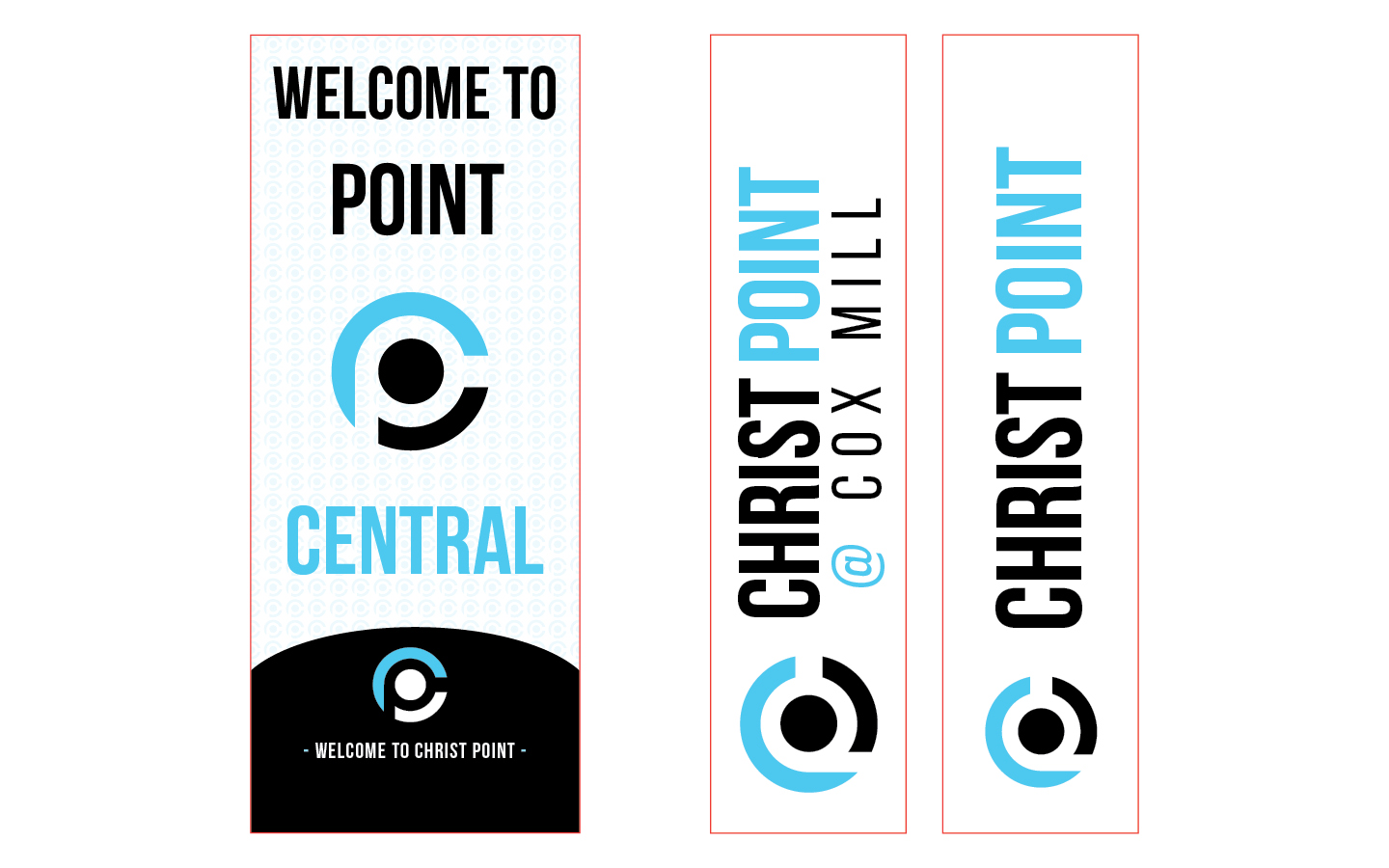 Did your solution solve the client's stated problem or accomplish their objective(s)?
Yes! Christ Point has trusted Studio490 with its creative services for over 13 years, and we have started and completed over 2000 projects for them.
What benefits did your client see because of your work immediately?
A new brand that allowed them to provide a clear mission to its audience.
They could use a platform to build new content and utilize a creative team that would support them at every turn.
What benefits should your client see because of your work over time?
Our clients should see increased reach, streamlined communication, and a strategic approach to creative ideas.
Finally, would your client agree that you solved their problem or helped them achieve their intended goal? 
Yes! Based upon the length of the relationship, testimonials, and growth of their organization, I would say Studio490 addressed their goals.