Who We Are
Building a legacy.
Our team at Studio490 is an experienced group of creative professionals dedicated to serving all of our clients with great customer service. Founded by Tj and Dana Todd, Studio490 has a great foundation and purpose. Every company says they have great customer service, but few actually do.
We've worked tirelessly to provide an experience that satisfies all of our customers, centered around creativity and customer service. Studio490 initially offered creative services centered around Website Design and Marketing. Shortly after launching the business, we realized we could provide our clients with far more than that. We have since developed a robust creative set of services to help our clients succeed.
Personal and Professional growth is an important aspect of every company, and Studio490 prides itself on the principle of 1%. With every passing day, in some way, we attempt to become better by 1%. Whether offering entirely new services or improving our existing ones, we won't settle for good enough. Our clients deserve better than that.
From the initial meeting, we are focused on finding out what you truly want. It's our job to listen to what you say, but to hear what you mean. Our goal is to listen to how we can help, suggest solutions based on our experience, and let you decide. We speak honestly with you about your project and suggest the best solution for you and your organization. If you are interested in any of Studio490's services, we are only one phone call or email away. We are excited to work with your company and look forward to exceeding your expectations.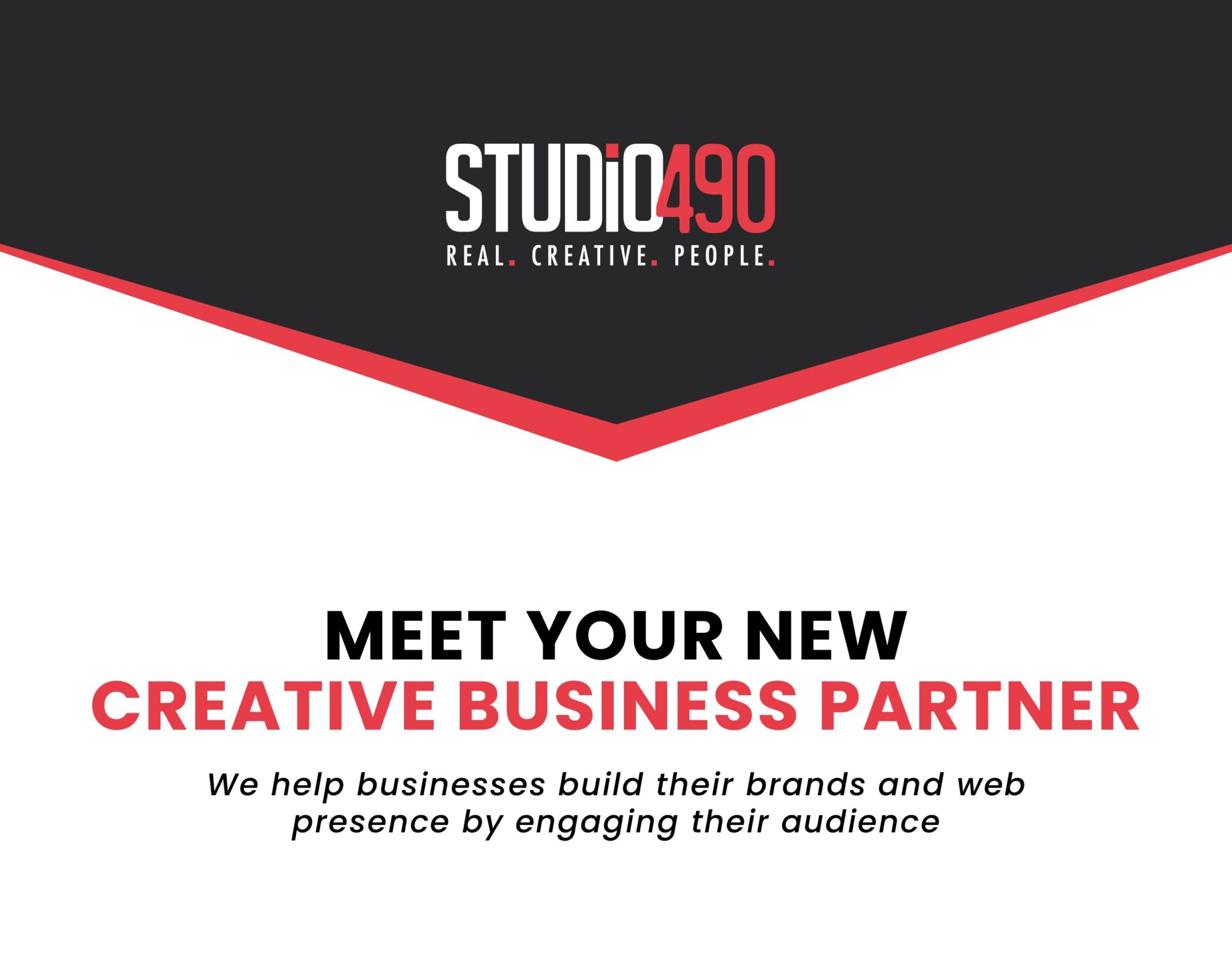 Our Pitch Deck
Click the Image to download
Get Started Today
Our goal is to serve our clients as we'd like to be served while providing the creative services that they are looking for. Contact us today and let us help you grow your business.
Trusted by Brands Nationwide
With over 20 years of experience, no matter your industry, expertise, or size, Studio490 is capable of achieving your goals with professionalism.