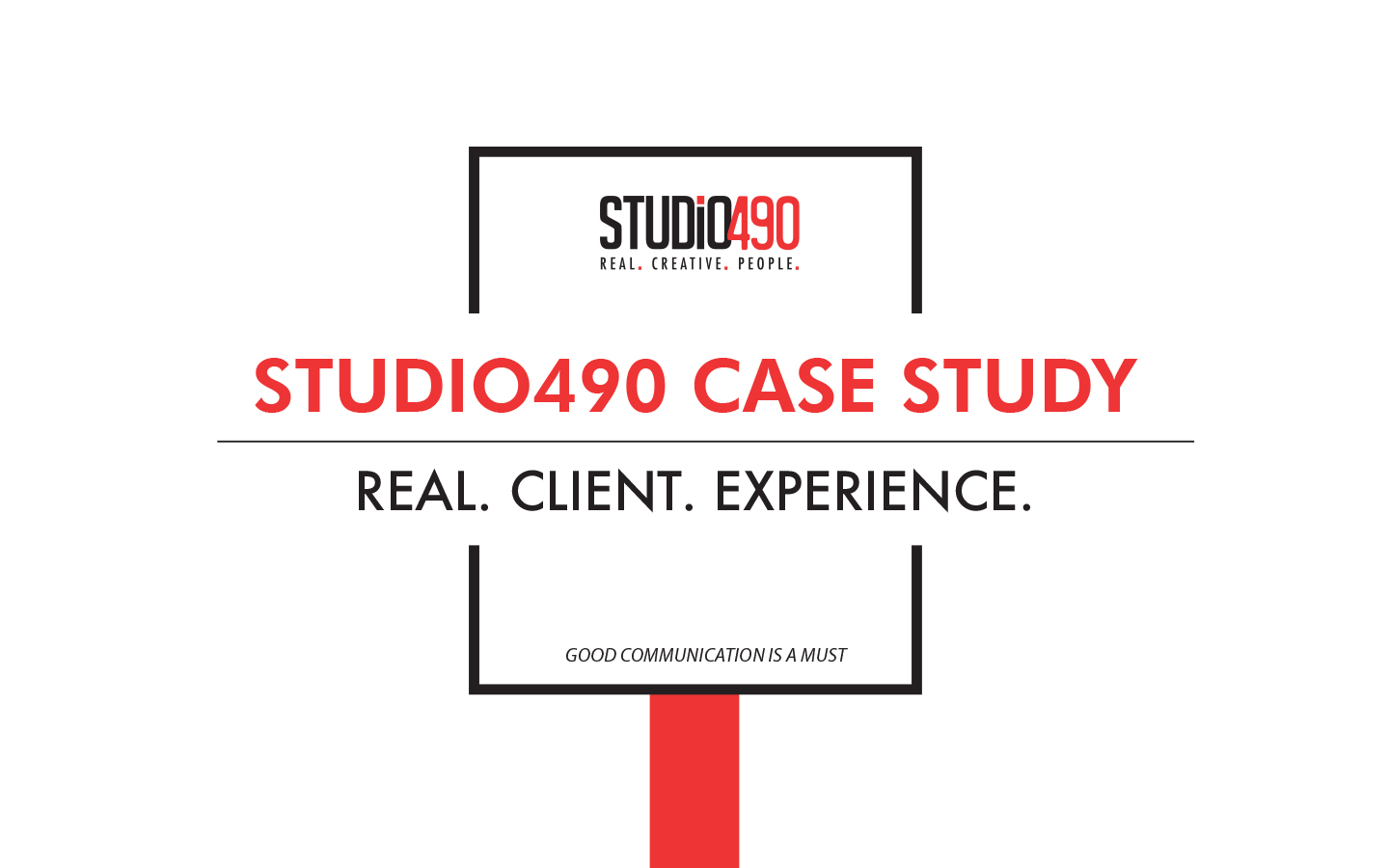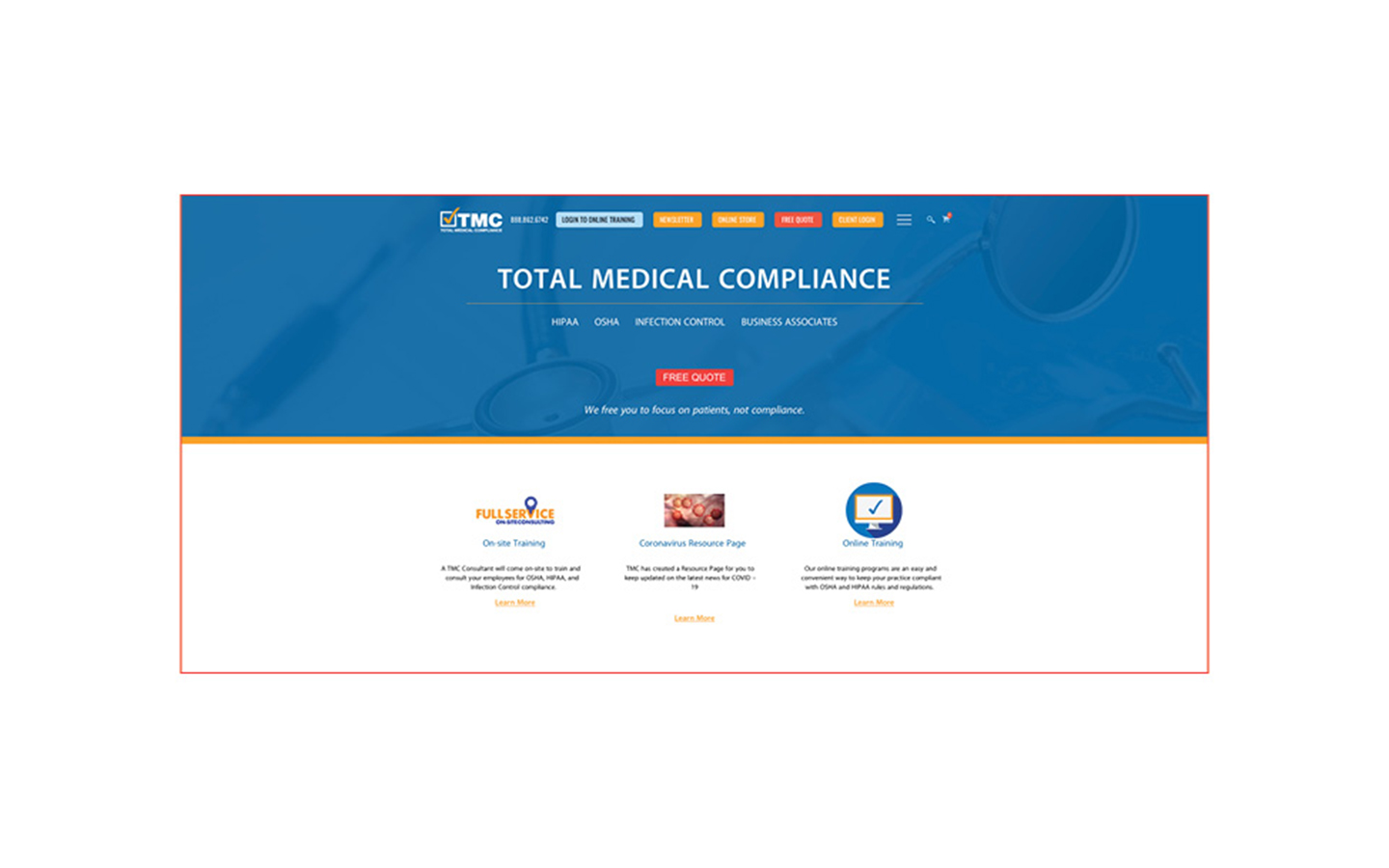 Section 1: The Client
Client: Total Medical Compliance
What industry are they in, and what is their position within the industry?
TMC offers complete OSHA, HIPAA, and Infection Control solutions from training through inspection. They offer onsite and eCompliance products and services and customer support to allow their clients to focus on patients, not compliance. 
TMC offers an in-person and online compliance service that allows them to reach clients on a national level.
Size of company
 30+ International Emp
Bill Fivek | President and CEO of TMC
Thank you for all of the expertise that you and your team showed us. We grew tremendously with your help and achieved success in areas we hadn't done previously. On top of that, your professionalism from start to finish is unmatched. 
Teresa Fivek | Vice President, Total Medical Compliance
I wanted to say thank you. We have had so much trouble getting our website the way we wanted it and it looks fabulous! I am extremely happy. You guys were able to do what two different companies have failed to do so we are very pleased. Thank you, thank you!!
Nichole Eaton | Business Dev & Marketing Manager, Total Medical Compliance
TJ and his staff have been a pleasure to work with. We communicated well (which is number one to me), and they were very prompt with their response to questions and getting the work done. I am very pleased we choose Studio490 to do our web project as it was done timely, and TJ delivered everything he said he would. I would recommend Studio490 to do anyone's web project.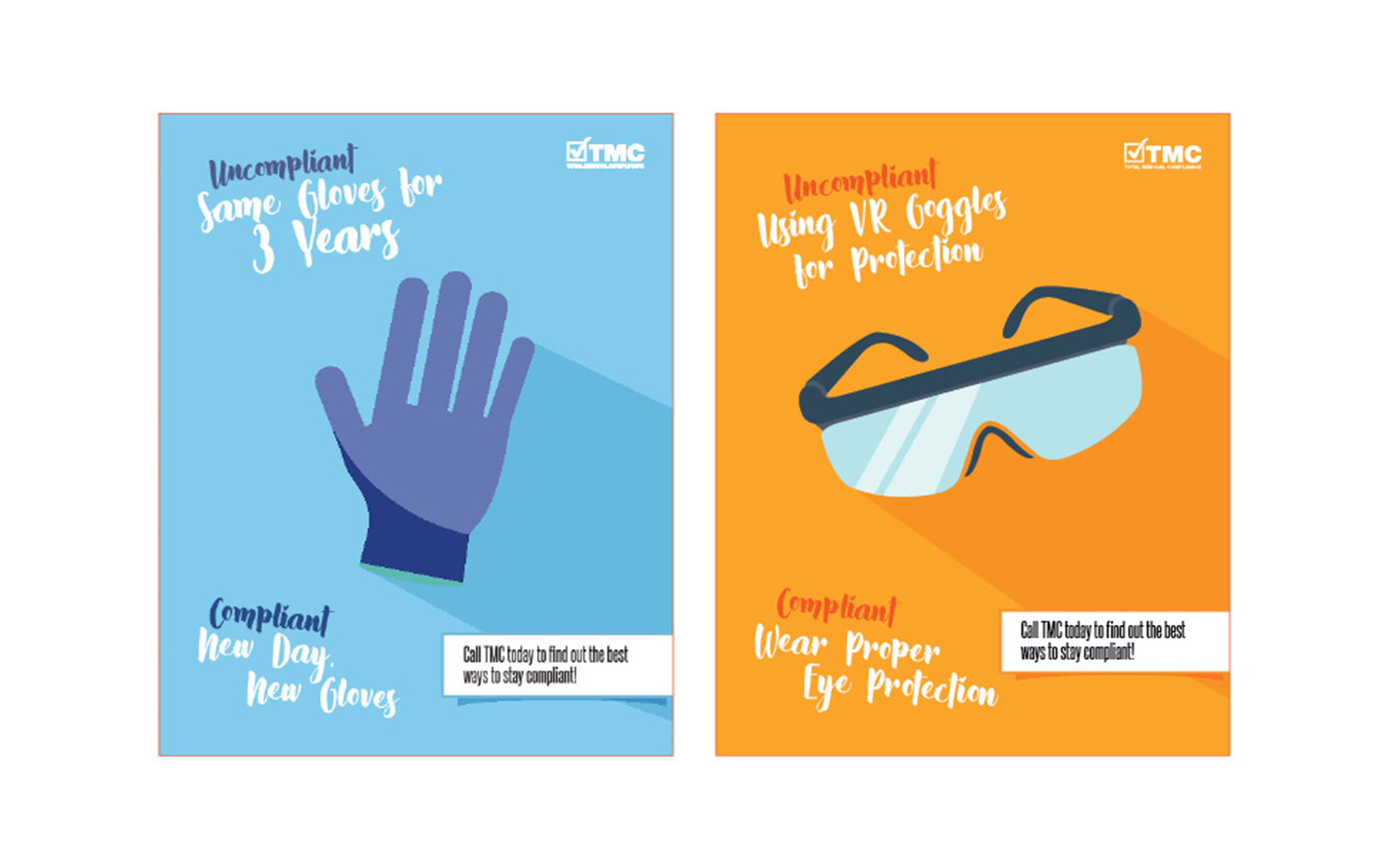 Section 2: Their Challenge
What issue, challenge, or pain point did the client want you to address?
TMC chose Studio490 to accomplish what two other creative agencies could not do, and that was to redesign their website to use as an effective marketing tool for their products and services.
Why did they have this problem?
They did not have a marketing or creative team on staff and had to rely upon finding a creative partner to invest in their organization.
Was this a new problem or a pre-existing one? 
Yes, they came to us out of a need. Not only did they not have the internal staff to accomplish what was needed, but their competitors were already ahead of them in the market. 
Was it a result of market forces or changes within the industry?
This stemmed from the ever-growing business landscape as well as pressure from larger compliance organizations.
What were your client's expected outcomes from working with a vendor to solve their stated problem?
Initially, they needed to fix the online presence with a tool they could use to communicate effectively with their clients about their experience, products, and services. Once TMC experienced the value of Studio490, they asked for our help in growing their online compliance product line.
Why did they engage your organization to help?
TMC was referred to us by a long-time client who understands our business, communication, and creative approach.
They have been a client for more than eight years because of the commitment to listening, growing, and servicing our clients where they need us.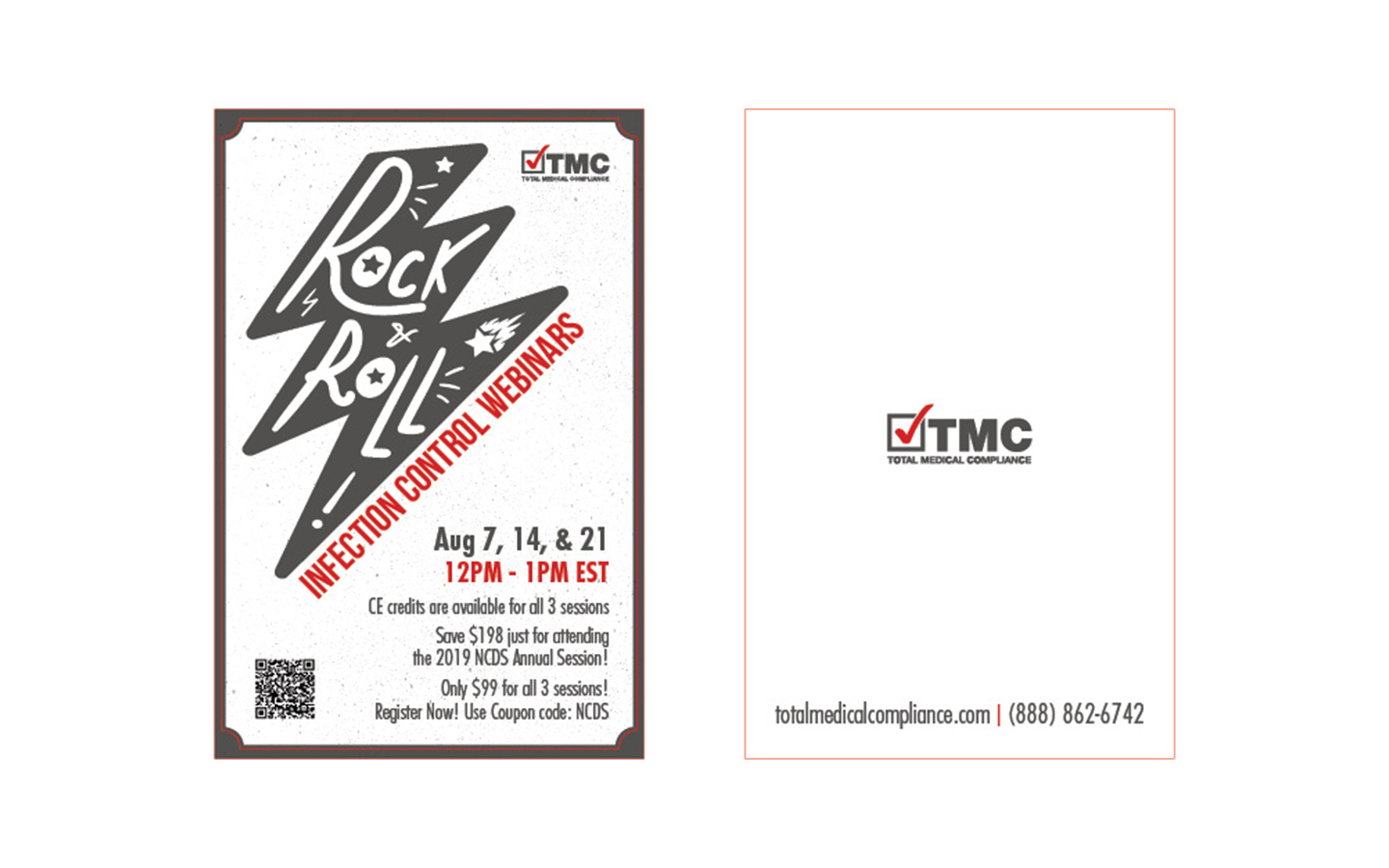 Section 3: The Studio490 Solution
How did you approach the challenge?
The compliance industry was new to the Studio490 team, but great communication and a willingness to learn and grow was the foundation of a great working relationship.
What was the solution?
Below is a snapshot of the services that we developed for this client:
Website (2 design updates over 8 years)
Website maintenance

 

Website growth (Designed and development a Blog and eCommerce)
Social Media Development
Social Media Advertising
Marketing Campaigns
Print materials (trade-show booth, brochures, signage, pocket folders, etc.)
Contest development
Territory expansion
Sales strategy consulting
Marketing strategy (annual)
Email Marketing
Content Development
Copywriting 
How long did it take to plan/design/develop your solution? How long did it take to implement?
The website took approximately 20-30 business days.
The business relationship then lasted over eight years and over 1,500 projects.
How was your client involved in this stage?
We collaborated with Nichole Pope almost daily with projects and meetings to keep good communication at the relationship's core.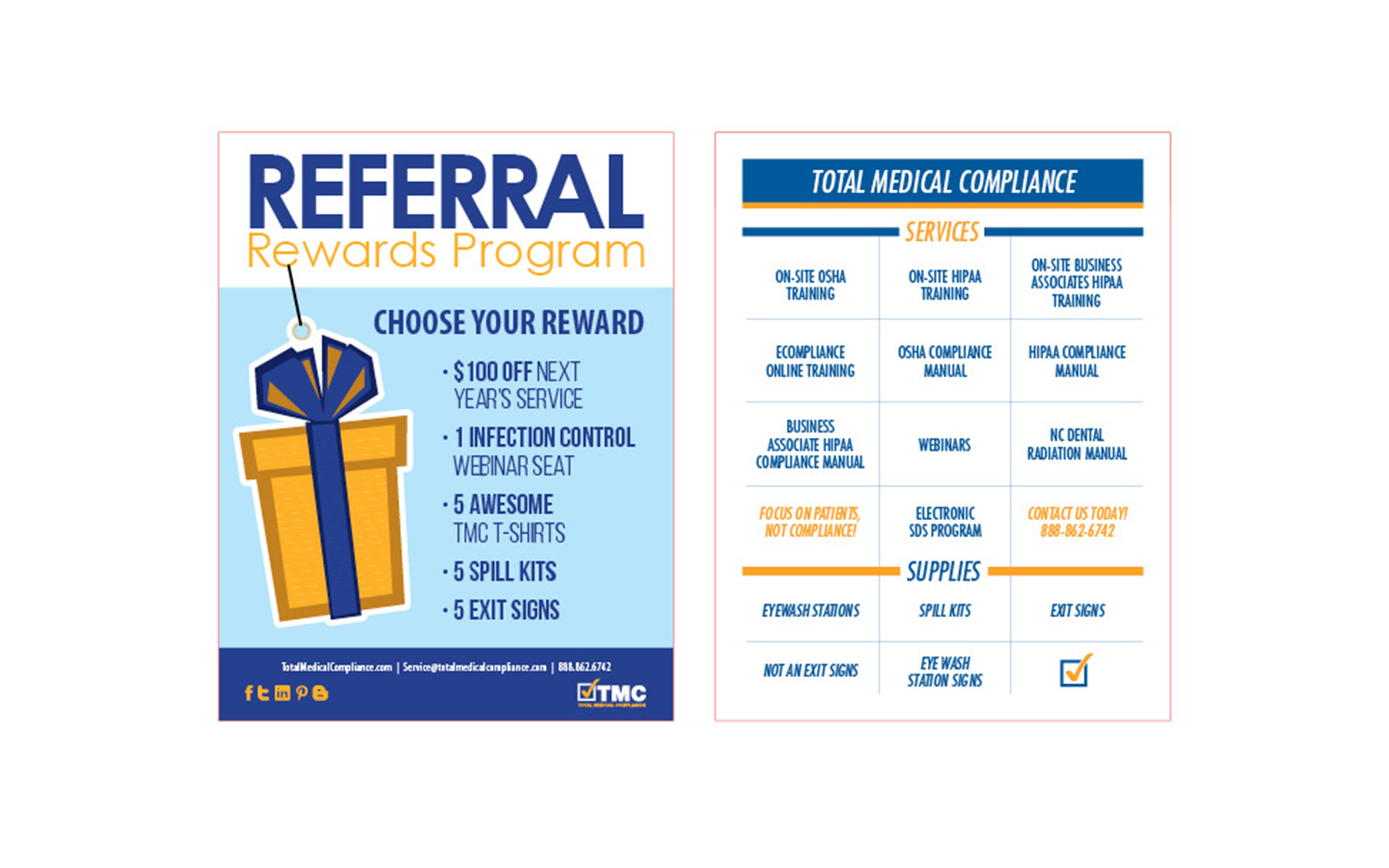 Did your solution solve the client's stated problem or accomplish their objective(s)?
Yes! They signed us to a retainer package to use all of our services for over eight years.
What benefits should your client see because of your work over time?
Our clients should see increased sales, streamlined communication, and a strategic approach to creative ideas.
Are there specific KPIs, measurements, statistics, or ROI data you can share that clearly demonstrates the value of the solution/service/strategy you provided?
When TMC approached Studio490, they were having issues selling their eCompliance product. Once Studio490 created a brand for all of its products, a platform to showcase them, and a social strategy to reach and funnel the target audience, TMC saw a significant increase in sales.
What benefits did your client see because of your work immediately?
An online solution that served as the Sales and Marketing tool they needed to grow the company. 
They could use a platform to build new products and a creative team that would support them at every turn.
Finally, would your client agree that you solved their problem or helped them achieve their intended goal? 
Yes! Based upon their length of the relationship, testimonials, and business growth, I would say Studio490 addressed their goals.